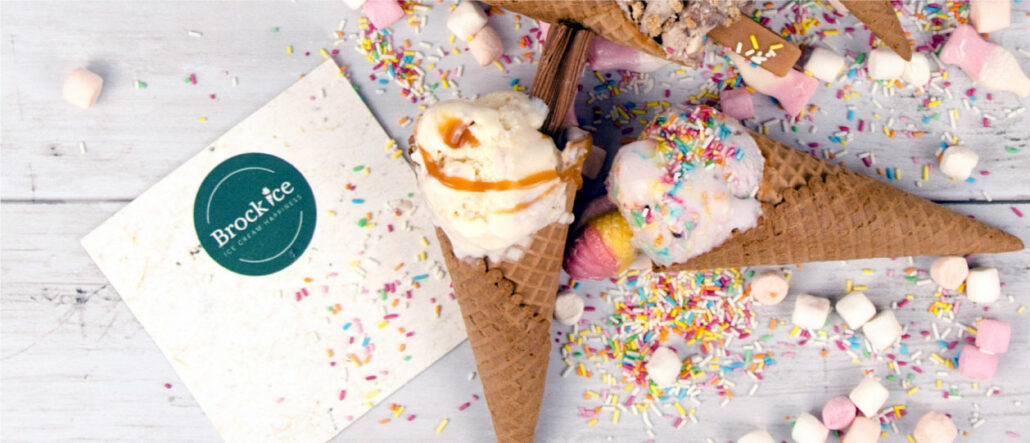 OUR AIM
Our one and only aim is to make people happy through the yumminess of our ice cream.
Brock Ice is a small family run business serving delicious New Forest Ice Cream from traditional ice cream bikes. Not only do we use the highest quality produce but we pride ourselves in the providing the highest standard of personal service in a friendly yet professional manner.
Contact US
OUR Story
For the love of ice cream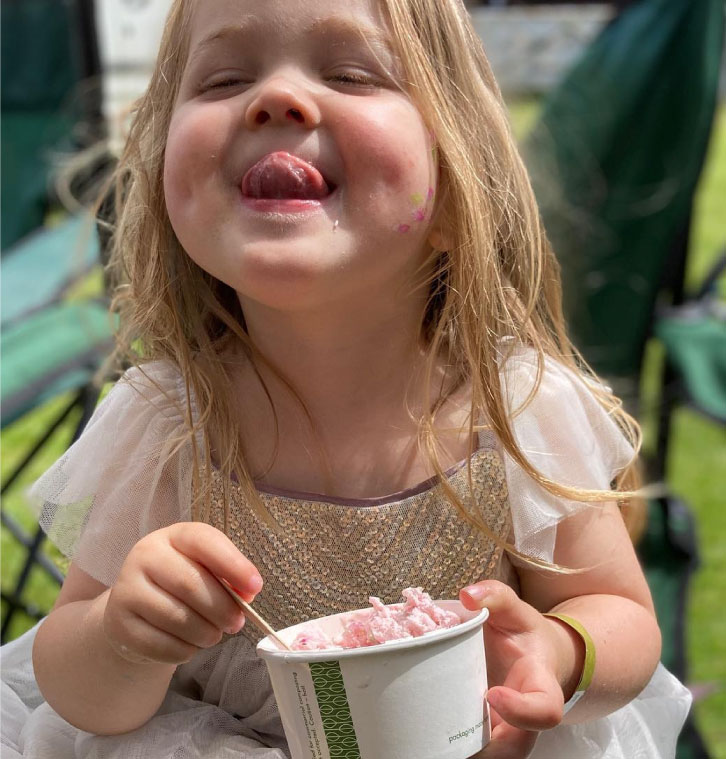 After running our country pub for nearly ten years my husband Tyrone and I decided it was time for a change. We took some time out and went off around Europe in our campervan for a few months, which was an amazing experience.
I felt it was a good time to set up my own small business, something I had always wanted to do. I was lucky because Tyrone came up with a great idea for me that just happened to include one of my favourite treats! And so, in April 2008 I set up
Brock Ice.
I started off riding around my village of Brockenhurst (in the heart of the New Forest National Park) selling to locals and tourists. On my first day out selling on my bike I was approached by a lady to ask if I could attend her movie night event in the Village Hall.
After being asked this, I thought perhaps I could serve ice creams at other events too, such as parties or even weddings.
I started writing to local venues and events companies to put the idea out there and soon started getting bookings.
From there, my diary just kept filling up
and now, over 15 years later, with the help of Tyrone, other family members and friends, we are still going strong and attend all kinds of events.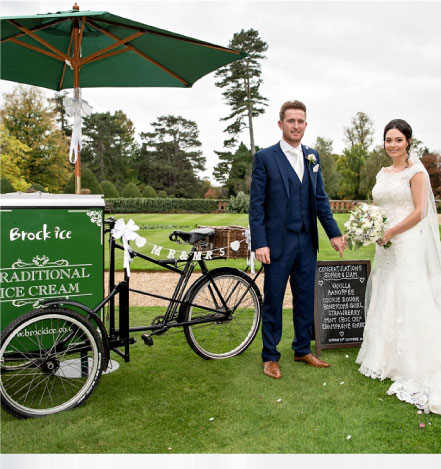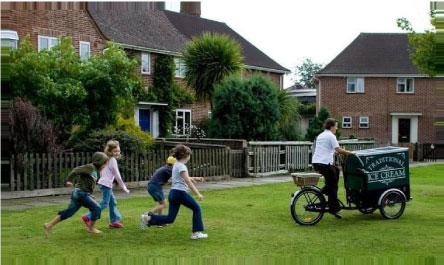 Our ice cream bikes are available to hire for any
occasion to make your day even more special.
Contact US
OUR PACKAGES
Brock Ice offer the following three ways to enjoy delicious ice cream.
Event Hire
Make your event even more special with
delicious New Forest Ice Cream served from traditional ice cream bikes.
More information
Treat Box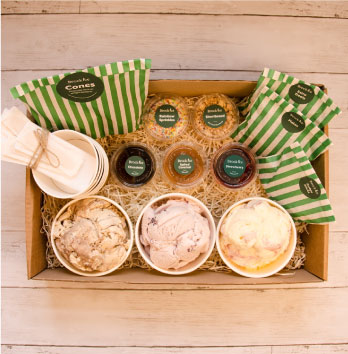 Parlour style ice cream experience
delivered to your door, making your ice cream dreams come true.
more information
Letterbox Sundae
Our ice-cream sundae treat box comes to
you complete with everything you need to create your own spectacular ice cream Sundae.
order now
T E S T I M O N I A L
Thank you to Brock Ice for a fantastic service, my sister hired your service for a wedding present – amazing. Both of us and our guests loved it! It was definitely a talking point and sat perfectly with our country theme having the ice cream cart parked up by the river!
Tash & Bo