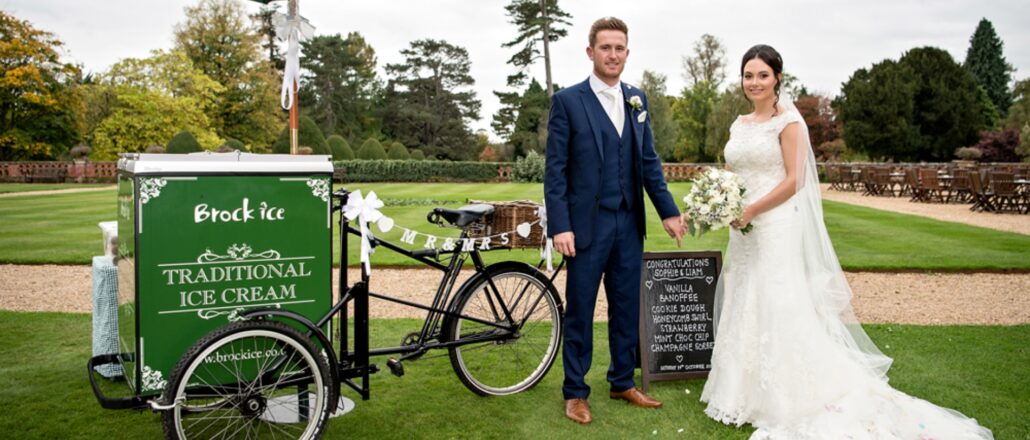 Event Hire
Make your event even more special with delicious
New Forest Ice Cream served from traditional
ice cream bikes
Event hire includes the following
Ice cream bike or cart with umbrella and ribbons
Vanilla ice cream
as standard
Your choice of 6
flavours of New Forest Ice Cream/Sortbet
Sugar cones
Tubs and spoons
Sprinkles, sauces and napkins
Fruit lollies
Experienced server
We bring enough ice cream for all your guests, plus extra, for those who may want seconds… Approx two hours serving time
NB. For events held Monday-Thursday we offer a £15 discount off all packages. If you do not want a package and you are organising an event where people purchase their own ice creams e.g a fete or theatre performance, please get in touch and we will arrange a quote.
We are proud to be a member of the New Forest Marque. The Marque is awarded to produce which has been grown, reared, caught, brewed, produced or processed within the New Forest and we are thrilled to have been accepted. Look for the distinctive New Forest Marque logo and enjoy helping to support your local community.
Find out more
For our full range of ice creams and prices please download
our price list
OUR PRICE LIST
T E S T I M O N I A L
Thank you to Brock Ice for a fantastic service, my sister hired your service for a wedding present – amazing.
Both of us and our guests loved it! It was definitely a talking point and sat perfectly with our country theme having the ice cream cart parked up by the river!
Tash & Bo